Love and Marriage: Do They Really go Together?
By Dr. Margaret Paul
April 14, 2008


---
Has the love that was once there gone out of your marriage? Discover why and what you can do to regain the love you had at the beginning of your relationship.
---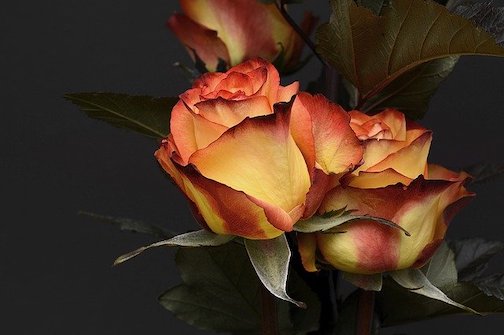 Do love and marriage really go together like a horse and carriage? For some they do but for many they don't.

Why not? Why does love seem to die away in so many marriages?

At the beginning of most relationships that eventually lead to marriage, the couple falls in love and they believe that this love will last forever. These two people are so open with each other and their love flows so freely that they can't imagine that their love may not last.

Yet, after the 3-6 month honeymoon period that most people have at the beginning of a new relationship, many people start to experience problems in their relationship. They may marry anyway, hoping marriage will solve these problems, only to find that their problems may get worse.
Unless you and your spouse both grew up with parents who knew how to take responsibility for their own feelings, you have never had a role model of what this looks like in a primary relationship.
The chances are you entered your marriage with expectations of how your partner was going to make you happy, take away your loneliness, fill your emptiness, and give you a sense of self-worth. The beginning of your relationship might have felt good because you each tried to do this for the other.

The flaw here is that someone else can't do this for you, no matter how much they might want to. Happiness and inner fulfillment come from how you treat yourself and others, not from how others treat you. Certainly it feels wonderful to feel loved, valued and respected, but if you are not valuing, loving and respecting yourself, you will soon feel that your spouse is not meeting your needs.

For example, if you are a person who is self-critical, and if you ignore your own feelings and do not take responsibility for them, but instead blame others for them, then no matter how loving your partner is to you, you will not feel happy or loved.

Most people are on good behavior at the beginning of a relationship, trying hard to please each other. But this can't last when you are not taking responsibility for yourself. Invariably, no matter how hard you or your partner try to please each other, neither of you will feel loved when you are not taking responsibility for your own feelings of pain, joy, happiness, and inner peace.
Once your marriage starts to experience problems, this is a wonderful opportunity for both of you to do the Inner Bonding work you didn't know you needed to do before getting married.
This is the opportunity for you to learn how to take responsibility for your own feelings of pain and joy through practicing Inner Bonding. Learning how to take responsibility for your feelings is a process that takes practice, but with time, patience, and support, you can learn to do this if you want to.

When two people learn how to take responsibility for their own feelings and stop making their spouse responsible for their pain and joy, and they learn to connect with their higher source of love, they become filled up with love. Only when you are bringing love into yourself do you have love to share with your partner. If you are trying to love your partner without loving yourself, you may end up feeling unloved and resentful, as your partner may not be loving you in the way you want and need to be loved. Only you can do this for yourself.

Loving yourself through taking responsibility for your own feelings is the cake and your partner's love is the icing on the cake. There is no place for the icing if you are not creating the cake.

Love and marriage do go together, but only when each person is loving themselves enough through taking responsibility for their own pain and joy, so they have love to share with each other.
Heal your relationship with Dr. Margaret's 30-Day online video relationship course: Wildly, Deeply, Joyously in Love.
Image by anncapictures from Pixabay

Attribution-NonCommercial-NoDerivs
CC BY-NC-ND

Send this article to a friend

Print this article

Bookmarked 2 time(s)
Comments

Daily Inspiration
Free will is a great gift. Because of free will, we have the opportunity to choose who we want to be each moment. We can also choose to be unconscious of this choice. Today, be conscious of choosing who you want to be - loving or unloving; open or closed; in surrender to Spirit or attempting to control feelings, others or outcomes; learning about love or protected against pain.
By Dr. Margaret Paul