Victim Anger, Authentic Anger
By Dr. Margaret Paul
November 21, 2022


---
Learn the difference between victim anger that keeps you stuck and powerless, and authentic anger that moves you to take loving action.
---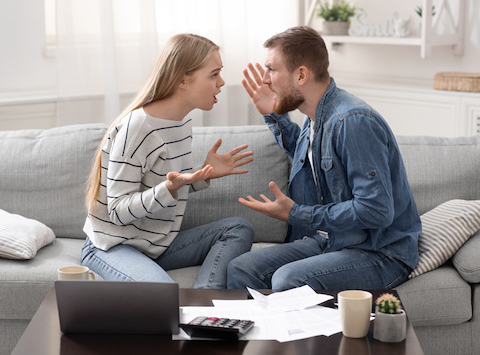 "Don't I have a right to be angry? Wouldn't anyone be angry in my situation?"
I frequently hear these words from my clients.
Of course, everyone has the "right" to be angry at any time. The real question is, "Is your anger serving you well? Or is it actually causing you more problems?"
It is important to be aware of where your anger is coming from - that is, what is the intent of your anger? Is it coming from your wounded self or from your loving adult?

Anger From the Wounded Self
Anger from the wounded self is blaming anger. It is the anger of a victim, making someone or something else responsible for your feelings. The intent of this anger is to have control over the other person, a situation, God, nature, or over your own painful feelings. This anger is often a protection against the authentic painful feelings of life, such as heartbreak, loneliness, grief, and helplessness over others, events and outcomes.
Many people would rather get angry, which momentarily makes them feel powerful, than feel the more difficult feelings that are under the anger.
The wounded self believes that anger will get you what you want, and sometimes it does. If the person you are angry at is afraid of you, he or she may comply with your demands. But the price you pay for this compliance may be greater than you realize. Since no one likes to feel controlled and intimidated by you, he or she may gradually pull away from the relationship. You might find yourself losing friends, jobs, employees, or your partner. No one likes to be at the other end of someone's blaming anger.
Anger expressed at others is generally a projection of your inner child's anger at you for some way you are not taking care of yourself.

Anger From the Loving Adult
There are two kinds of anger from the loving adult. The first is outrage. Outrage is the feeling we may get when faced with situations such as starving children, homeless people, violations to the environment, child abuse or spousal abuse. Outrage is an important feeling, as it moves us to take action to help correct the injustice. Outrage is not anger dumped on another person to get them to change. Rather, it is a feeling that motivates us to take loving action, such as writing a book or article, or participating in some form of volunteer work.
The second kind of anger that comes from the loving adult is anger expressed with the intent to learn about what you are thinking or doing that is causing the anger - how you are not taking care of yourself. This anger is not expressed to another person directly. Instead, it is expressed through the Three-Step Inner Bonding Anger Process, starting with exploring your anger at another person or at God, looking at who this reminds you of from the past, and then allowing your inner child to express this anger at various parts of your own wounded self – anger at how you are not taking care of yourself in this situation and how you are mistreating yourself as your parents or other caregivers did.
Once you complete this process, you will have a much better idea of how you are actually responsible for your own wounded anger, and you will also begin to see what actions you can take to love yourself. Anger from the loving adult leads to learning and taking loving action. Anger from the wounded self is a bottomless pit and feeds on itself. It may feel good in the moment, to the wounded self, because it enables you to "get it out" by dumping it on someone else, and it covers up the deeper authentic painful feelings, but it doesn't lead to ultimately feeling peaceful and powerful. In the long run it just makes you feel more frustrated and powerless, especially as you start to suffer the negative consequences that inevitably result from this kind of blaming anger.
Others will not feel close and intimate with you when they are afraid of you. If you want to move beyond loneliness and into connection with others, then you need to learn to manage your anger as a loving adult - learning from it and allowing it to motivate you to take appropriate action, rather than either ignoring it or dumping it on others.
Join Dr. Margaret Paul for her 30-Day at-home Course: "Love Yourself: An Inner Bonding Experience to Heal Anxiety, Depression, Shame, Addictions and Relationships."

Attribution-NonCommercial-NoDerivs
CC BY-NC-ND

Send this article to a friend

Print this article

Bookmarked 0 time(s)
Comments

Daily Inspiration
Free will is a great gift. Because of free will, we have the opportunity to choose who we want to be each moment. We can also choose to be unconscious of this choice. Today, be conscious of choosing who you want to be - loving or unloving; open or closed; in surrender to Spirit or attempting to control feelings, others or outcomes; learning about love or protected against pain.
By Dr. Margaret Paul