Should I Give Up Me To Not Lose You?
By Dr. Margaret Paul
December 31, 2006


---
Can you afford to lose yourself to keep your relationship? When is the price too high?
---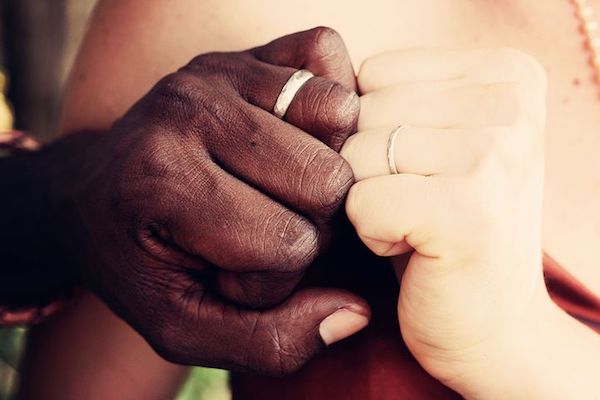 How far can you afford to bend your values to preserve your relationship? How far can you go in giving yourself up to avoid losing your partner? How much of yourself can you afford to sacrifice to not lose someone you love? How do we find the balance between maintaining our integrity and bending our values?
Most relationships require us to bend to a certain extent, but how much can we bend without a sense of loss of self?
There Is An Inherent Paradox In These Questions...
A truly loving relationship is a relationship where each person accepts and even values the differences between them. If you have to excessively bend your values to preserve the relationship, what are you preserving? You are not preserving a loving relationship since love does not demand that you excessively bend your values.
Rather than look at relationship in terms of bending values to accommodate another person, let's look at it in terms of each person learning and growing as a result of their differences in values.
For example, Patricia is a highly responsible person with a strong work ethic, while Sam tends to let things go a lot, which results in an imbalance regarding financial responsibility in the relationship. Patricia is not happy about this. Does she just accept these differences to preserve the relationship? No! That is not what a good relationship is really about. Since a good relationship is about each person learning and growing from their differences, rather than one or both people giving themselves up, Sam and Patricia need to engage in open explorations about their differences. They each have beliefs that can be explored, and in this process, new learning occurs that leads to intrinsic change rather than superficial compromise.
"Just Accept Me As I am"
The real problem occurs when one or both partners are not available for exploration and learning. If one partner says, "Just accept me the way I am," or gets angry or withdrawn when the other partner attempts to discuss the situation, no learning can take place. Then the other partner either has to accommodate or leave - not a healthy situation.
Joe is extremely neat, while Julia has a hard time putting things away. Roberta is always on time while Celia is always late. Maggie is a spender while David is a saver. Carl has a high sex drive while Andrea has a low sex drive. Angie is an authoritarian parent while Curt is a permissive parent. Ronald is highly social while Greg is a homebody. Depending upon whether or not each person is open to learning, these differences can lead to:
Constant conflict
One partner giving in to avoid conflict
Both partners opening to learning and growing as a result of their differences
It's All about Intent
The outcome of these conflicts depend entirely upon intent. In the Inner Bonding process, there are only two possible intents in any given moment: The intent to protect against pain or the intent to learn about love.
When one or both partners have the intent to protect against pain, then they will find many controlling ways of avoiding dealing with the differences. They may argue, defend, withdraw, blame, give in, resist, explain and so on, Each person is intent on having his or her way, or not being controlled by the other, or avoiding the other's rejection. This will always lead to distance and unhappiness in the relationship. The problem is not in the differences themselves, but rather in the unwillingness to learn and grow from the differences.
When both partners are open to learning about their differences, their differences become fertile ground for the exciting process of personal and spiritual growth and healing.
Giving Up Your Integrity Will Destroy The Relationship
We cannot make another person be open to learning - we don't have that control over others. If you are in a relationship where your partner refuses to learn and grow from the differences, then you need to be honest with yourself regarding how much of yourself you can give up and still maintain a sense of integrity. You cannot afford to compromise your personal integrity. You can bend and accommodate as long as you do not feel as if you are losing yourself. Once you feel that you are losing yourself to preserve the relationship, you will likely find yourself so resentful of the other person that the relationship begins to fall apart anyway, as a result of giving yourself up. You are not preserving it by accommodating - you are destroying it while losing yourself.
The key is to be willing to come up against conflict and rejection, and even lose the other person rather than continue to accommodate, when going along with what your partner wants means a loss of your personal integrity. On the emotional and spiritual level, you can afford to lose your partner, but you cannot afford to lose yourself. As you learn and practice the Inner Bonding process, you will discover the strength you need to be willing to risk losing your partner, rather than continue to lose yourself.
Join Dr. Margaret Paul for her 30-Day at-home Relationships Course: "Loving Relationships: A 30-Day Experience with Dr. Margaret Paul - For people who are partnered and people who want to be partnered."
Join IBVillage to connect with others and receive compassionate help and support for learning to love yourself.

Attribution-NonCommercial-NoDerivs
CC BY-NC-ND

Send this article to a friend

Print this article

Bookmarked 7 time(s)
Comments

Daily Inspiration
True wisdom does not lie in gifted speech, but in the ability to feel what you hear and hear what you feel.
By Dr. Erika Chopich