If I am Myself, I will end Up Alone
By Dr. Margaret Paul
November 14, 2007


---
What do you believe will happen in your relationships if you take loving care of yourself instead of giving yourself up to care-take others?
---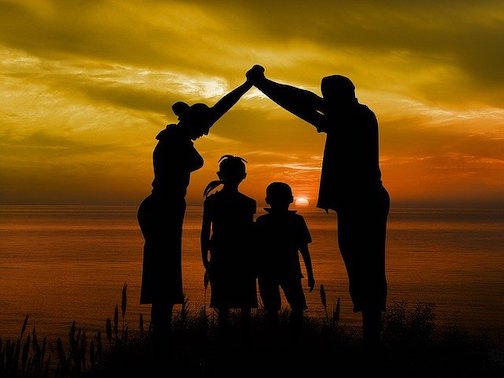 Peggy had been married to James for 14 years when she first consulted with me for help with her relationship and her anxiety.
"I can't stand being in this marriage anymore. We have two wonderful children and I don't want to break up this family, but I'm miserable and anxious much of the time. I feel like I'm always walking on eggshells and I can't be myself."
"What are you afraid would happen if you are yourself?" I asked.
"I know it sounds crazy because a part of me wants out of this marriage, but I'm afraid that James would leave and I would be alone the rest of my life. I think that if I take care of myself and do what makes me happy, instead of taking care of his feelings and needs, he will leave. I'm afraid to find out that he really doesn't love me - that the only reason he is with me is because of how I take care of him. If I stopped letting him dump his anxiety onto me and I stopped having sex when I don't feel turned on to him, he will leave. He gets furious at me when I say no to sex. I'm afraid to find out that he really doesn't care about my happiness at all - that he just wants me to give myself up for him."
"Peggy, it sounds like you are telling yourself two things that are making you feel miserable and anxious. One is that if you don't take responsibility for James' feelings, he will leave you, and the other is that you will not be okay if he leaves you.
"Your misery and anxiety are your inner guidance system, letting you know that what you are telling yourself is not helpful to you. It is not in alignment with your highest good, and, quite possibly, it is not even true. So let's start with your belief that you will not be okay of James leaves. Are you sure this is true?"
"Actually, I know it isn't true. I love being alone, and financially there is enough money that I would be okay. And I know that James loves our children and would never abandon them."
"So if you tell yourself that you will be fine if James leaves, then how do you feel?"
"That feels good! I know that is the truth!"
"Okay, then if that is the truth, what do you have to lose by being yourself?"
"I'm cared to death to find out that James doesn't really love me. I guess it's not about being alone after all, but about not being loved."
"Peggy, please go inside and ask your inner child if she feels loved by you when you give yourself up to please James and you do not let her be herself."
"No, she doesn't feel loved at all! She hates it when I don't take care of her and take care of him instead."
"So, do you think it is possible that even if you found out that James doesn't love you, that loving yourself would make things okay for you?"
"Yes!"
Taking The Risk of Loving Herself
Peggy started to practice Inner Bonding and learned to take care of herself around James. She stopped being available for him dump his anxiety onto her and made love only when she felt like it.
At first James was angry, but when he discovered that his anger didn't get him anywhere, he became interested in learning Inner Bonding and started to take better care of himself. Instead of discovering that she had to give herself up to be loved by James, Peggy discovered that loving herself worked wonders in their marriage!
Heal your relationship with Dr. Margaret's 30-Day online video relationship course: Wildly, Deeply, Joyously in Love.
Image by Gerd Altmann from Pixabay

Attribution-NonCommercial-NoDerivs
CC BY-NC-ND

Send this article to a friend

Print this article

Bookmarked 7 time(s)
Comments

Daily Inspiration
Tune into your body and be present with this moment. If there is sadness and loneliness, welcome and embrace it, bringing the love of Spirit to these feelings. Allow them to flow though you and release them to God, then invite in the love, peace and joy that is Spirit.
By Dr. Margaret Paul