Private Members Only Area
You have tried to access a page that is reserved for Inner Bonding Village Members Only.
In the Inner Bonding Village we support one another by sharing very personal stories and information.
In order to protect the privacy of our members we must restrict these areas to serious Inner Bonders only.
If you wish to join these discussions, we look forward to sharing with you as an Inner Bonding Member.
Please click here to subscribe.

Daily Inspiration
Today, think about softness - the softness of your smile, of your kindness and caring, of the tenderness of your touch. There is such power in softness. Today, discern the difference between softness and weakness. Weakness is allowing others to run over you and control you. Softness is the result of a powerful loving Adult standing in your truth and being unafraid to express your love.
By

Dr. Margaret Paul

Private Phone & Skype Sessions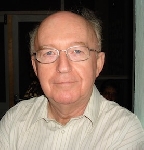 Michel Côté
Phone & Skype sessions are available with Dr. Margaret Paul and other Inner Bonding® Facilitators.