Daily Inspiration
Your emotions are a great gift, letting you know when you are on track or off track in your thinking and behavior, or when you need to attend to what is happening with a person or situation. Today, practice learning what your painful emotions are telling you, rather than avoiding them with your various addictions.
By

Dr. Margaret Paul

Spiritual Connection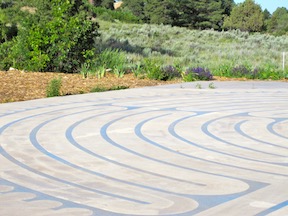 Help with your personal spiritual connection to God, Goddess, Spirit, a guardian angel, a spiritual inner Teacher. Learn to receive direct spiritual guidance.
Article
Author
The Zen of Inner Bonding
Karen Kral, M.A., LPCC
Spiritual Connection or Spiritual Bypass?
Phyllis Stein, Ph.D.
Touch the Healing Power of Nature on Earth Day
Nancy Swisher
Gaining Control Through Giving Up Control
Dr. Margaret Paul
Making It Okay for Our Inner Child to Shatter
Phyllis Stein, Ph.D.
Managing Fear With Spirit
Dr. Margaret Paul
What the Animals Knew
Phyllis Stein, Ph.D.
What Does the Energy of Love Have in Common with the Sun?
Phyllis Stein, Ph.D.
Emotionally Weathering the Financial Storm
Dr. Erika Chopich
Have You Lost Your Sense of Wonder?
Nancy Swisher
Potty Training the Loving Adult
Patricia A'dagata
Becoming A Loving Adult
Ivanka Jankovic
Sitting With A False Belief
Ivanka Jankovic
Don't Be Afraid of the Dark
Nancy Caroline Swisher
The Prayer of St. Francis and Giving Ourselves Away
BW
Doorways To the Presence of Spirit
Dr. Margaret Paul
Spiritual Guidance: Anxiety vs. Dread
Dr. Margaret Paul
What Does it Mean to be a Spiritual Person?
Dr. Margaret Paul
Accessing Your Spiritual Guidance
Dr. Margaret Paul
Calling On Spirit
Michael Barmak, CSW, LCSW, Copyright 2003
Connecting With Spirit is Simple, But Not Always Easy!
Dr. Margaret Paul
Connecting with Spirit: When God is There for Everyone But You
Phyllis Stein, Ph.D.
Connecting With Your Higher Self
Dr. Margaret Paul
Contacting Your Spiritual Guidance
Dr. Margaret Paul
Do You Experience God?
Dr. Margaret Paul
Pages: 1 2 3 4 5