Making Marriage Work, Part 5
By Dr. Margaret Paul
December 31, 2006


---
In this final section of this 5-part series, Joan discovers that taking loving action creates the closeness and intimacy with Justin that she desires.
---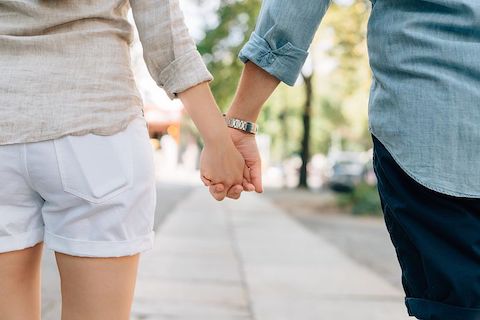 In Part 1 of this series, I described the fears of rejection and engulfment that underlie relationship problems.
In Part 2 of this 5-part series, I offered a simplified version of the Six Step healing process of Inner Bonding:
1. Willingness to feel our feelings and take responsibility for them
2. Choose the intent to learn
3. Dialogue with the feelings
4. Dialogue with your Higher Power
5. Take loving action
6. Evaluate the action.
Part 2 described what it means to be in Step One - what it means to be willing to feel your feelings and take responsibility for them, rather than turn to protective, controlling behavior.
Part 3 described what it means to be in Step Two - choosing the intent to learn - using Joan's and Justin's marriage as an example.
Part 4 described how Joan used Steps 3 and 4 of Inner Bonding to deal with the issues in her marriage, discovering her beliefs and behavior that were causing her pain, and discovering the truth and loving action.
Now Joan moves into Step 5 - taking the loving action.
She stops nagging Justin and starts taking care of her self. Instead of always waiting for Justin to come home, she makes plans to have dinner with a few of her girlfriends. When she comes back from dinner, she is happy to see Justin and he is happy to see her. He is especially happy to see that she is happy rather than angry with him.
Joan signs up for a dance class and gets back into practicing the piano. On those evenings when she has nothing planned, she gets into reading her mystery novels, which she loves. She joins the Inner Bonding on-line membership community and receives caring, connection and support from others. She stops telling herself that Justin doesn't love her when he works a lot.
As Joan takes these loving actions on her own behalf, she moves into Step 6 of Inner Bonding - tuning in to how she is feeling. She notices that she is no longer feeling anxious, alone, and resentful. Instead, she is feeling happy and peaceful - regardless of whether or not Justin is there!
Much to Joan's surprise, she finds that Justin is no longer working such long hours.
She sees that what her guidance told her is true - that Justin does love her and wants to be with her, but not when she is needy and resentful. By taking care of herself, Joan has completely changed the relationship dynamic between her and Justin - without ever even speaking with Justin about it! By taking care of herself instead of making Justin responsible for her happiness and sense of worth, her fear of rejection is well on the road to being healed. As long as she was rejecting herself by allowing her wounded self to tell her the lie that Justin didn't love her, she would be reactive to Justin not being there. In no longer abandoning herself, she no longer feels abandoned by Justin.
While Justin has not done the inner work to heal his fears of rejection and engulfment - which he may or may not do - his fears have lessoned due to Joan's loving behavior toward herself and toward him. Because his fears are no longer getting triggered by Joan, he wants to spend more time with her. In order for his fears to be healed, he would need to learn how to take loving care of himself in the face of another's anger and criticism. If he learned to practice the Inner Bonding process, he could learn how to do this, but Joan has no control over whether or not he chooses to do his inner work. As long as Joan continues to take loving care of herself, she can create her own happiness within her marriage, and not be invested in whether or not Justin opens to learning about himself.
If Justin had continued to be distant...
If Justin had continued to work long hours and showed no interest in having a closer relationship with Joan, then at some point Joan might have decided to leave the relationship. But most people leave far too soon. The time to leave is after doing the inner work necessary to develop a strong inner adult capable of taking loving care of your self. If, after doing this for a good period of time, your partner is still angry, distant and unavailable, you might consider leaving.
Often, it takes just one partner to change a dysfunctional relationship system. Before deciding that your marriage can never be what you want it to be, try practicing the Six Steps of Inner Bonding. You might be amazed at the results!
Heal your relationship with Dr. Margaret's 30-Day online relationship course: Wildly, Deeply, Joyously in Love.

Attribution-NonCommercial-NoDerivs
CC BY-NC-ND

Send this article to a friend

Print this article

Bookmarked 2 time(s)
Comments

Daily Inspiration
Begin each day with setting your intention for the day. What do you want? Do you want to walk in love, peace and joy? Do you want to be present in the moment, connected with yourself and in oneness with Spirit? Do you want to be kind and compassionate? Creative and productive? Open to learning each moment? Think about who you want to be and set your intention for the day - out loud.
By Dr. Margaret Paul