Creativity
Creativity is a gift that all of us have. We each need to learn how to best express it. We need to discover what expressions of our creativity fill us up and bring us joy.
Photo by Luis Davila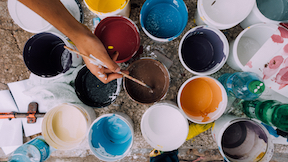 Daily Inspiration
The rhythms of our lives are determined by the steps, side-steps and twists we choreograph between peace and anxiety. It is the dance we show-case in every interaction.
By Dr. Erika Chopich