The Joy of Spirit
By Dr. Margaret Paul
March 29, 2012


---
Do you try to find your joy externally through substances, things, activities or getting love, or internally through your spiritual growth and spiritual connection?
---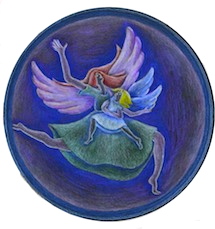 What brings you joy? What really brings you joy, as opposed to what you think brings you joy?

We have all been taught that we will be happy when we: find our soulmate, make money, work at something we love. Or, we will be happy and fulfilled when we have a house, have a child, do service. Yet I have worked with people who have and do all of the above and are still not happy, and I know of people who have little or none of the above and are frequently joyful.

You might try to find your joy with substances such as alcohol or drugs, but I have never met anyone using these substances whose energy was truly joyful. You might try to find your joy through getting love from others, or through sacrificing yourself and caretaking others, but I have never met anyone who was a taker or caretaker who was truly joyful. So, what creates joy?

Joy is not the result of what you DO. You can find your soulmate, make money, work at something you love, have a house, have a child, or do service with or without joy. Joy is a state of BEING that enters your heart when you are open to learning, to spiritual growth, to spiritual connection, and to taking loving care of yourself.

Joy, like love and truth, is a gift of Spirit. Joy, love and truth enter your being when your heart is open. Joy is the feeling of exuberance and oneness that envelopes you once you have opened to feeling your pain, learning from it and moving through it. Joy cannot enter your heart when you are protected against your pain. When you protect against your pain, you close your heart to avoid the pain, and joy cannot enter a closed heart. Thus, joy is the result of doing your Inner Bonding work - of emotional and spiritual growth and spiritual connection.

Sometimes I am amazed by this feeling of joy. I used to think that my joy would come from good things happening outside of myself. I certainly love for good things to happen, but often I find myself feeling great joy even when nothing is happening!

I feel joy when my inner child feels loved by me, important to me, cherished by me, seen by me, valued by me. I feel joy when I attend to my wants and needs, saying "no" to others when I mean no, and "yes" to others when I mean yes. I feel joy when my child feels safe inside, knowing that I am taking care of her, knowing that I am connecting with my spiritual Guidance each moment so that we are not alone, knowing that I'm devoted to my emotional and spiritual growth.

Joy is your birthright. It's what makes life worth living. Once you taste it, you will want more and more of it. Yet too many people stay stuck in their safety zone, thinking that protecting against pain and trying to get love is what will make them safe and happy. But do you really feel safe inside? Are your protections really working to create safety within? If you are willing to be honest with yourself and see that your protections aren't working, then maybe you will practice Inner Bonding, opening your heart and lovingly embracing your pain so that you can feel the joy of spiritual connection.
Connect with your spiritual guidance & manifest your dreams! Join Dr. Margaret Paul for her 30-Day at-home Course: "Frequency: Your Spiritual Connection and The Art of Manifestation"

Attribution-NonCommercial-NoDerivs
CC BY-NC-ND

Send this article to a friend

Print this article

Bookmarked 0 time(s)
Comments

Daily Inspiration
It's a challenge to take responsibility for our own feelings when we are alone, and even more of a challenge when we are with others. Today, notice the various ways you make others responsible for your feelings - not speaking up, saying yes when you mean no, blaming, feeling hurt, waiting, people-pleasing, getting angry, withdrawing, numbing out, punishing, and so on. Just notice without judgment.
By Dr. Margaret Paul