Frequency: Your Spiritual Guidance & The Art of Manifestation
Next course - July, 22nd 2020
This course is offered twice a year
Are you ready to experience that you are never alone and to manifest your dreams?
A 30-Day Home-Study Experience with Dr. Margaret Paul -

to Connect With or Deepen Your Connection With Your Spiritual Guidance and Learn The Art of Manifestation
"This has been absolutely life changing. Probably the most important personal growth work I've done in 30 years of study! I am deeply grateful!" —Annette
"...a very powerful course....i discovered blocks i did not know i had and ways to handle them....I am also very impressed with the forum, which is a very safe, supportive space and the fact that Dr. Margaret really attends daily, to offer advice or answer questions, is a huge plus." —Elisabeth, Belgium
"Absolute gold - all of it. Very powerful and profound. Thank you, Margaret!". —Mark F.
"Quite honestly, I don't have the words to express how immensely powerful this course is. It was brilliant, enlightening, and inspired. It expanded my understanding on the law of attraction and manifestation which I had previously viewed as a type of new age indulgence - to seeing how natural and deeply necessary they are to attaining a life of inner joy. —Jenny Sherrell, Holistic Counselor
"I highly recommend this course to anyone who is desiring to connect with themselves and their higher guidance. I am not aware of anyone who teaches this most profound process as eloquently as Dr. Margaret Paul. She gives each of us the key to our life and destiny." —Karen
"This course is extraordinary!!! It puts together for me the concept of Higher Self, Guidance, inner bonding, and most of all, God, etc. in such a helpful, loving and life-giving way. I have been looking for this 'information' forever. Thank you so much for the way you have put this together--clear, loving, personal and obviously well Guided! I am very grateful!" —Maria K.
Do yo

u have problems connecting with your spiritual Guidance and maintaining your connection,

or even believing that there is

something spiritual to turn to?
(You don't need to believe in God to benefit from this course).
Do you have a spiritual connection but you want to deepen your ability to connect and enhance your spiritual growth?




Are you ready to have a deep experience of knowing that you are never alone - that you are always being guided in your highest good?




Do you want to learn how to make your best, right decisions - which is a major result of spiritual growth?




Do you want to understand how to develop or deepen your power of manifestation - your ability to manifest your dreams?




Are you ready to embrace your spiritual growth and lead a life of inner peace, joy and Grace?
"...the frequency of coarse touched a deeper part of my soul, the one that needs to truly connect with my source. For me it was extremely healing, my IC thinks it's 'pretty cool' that we now have 'superpowers' to perceive others, the world, ourselves and God in a way we never experienced before." —Jeanette
"I really really loved the course! It was inspiring and I had so many a-ha moments. The truth, inspiration and wisdom coming from Dr. Margaret are truly life altering." —Tamara
"I have spent thousands of dollars over the years and Dr. Margaret Paul is by far one of the best teachers I know. I just finished taking her frequency course and although I consider myself to be a spiritual person, her teachings are direct, clear and so easy to follow, along with bringing me a great sense of joy...What she teaches should be taught in every single school. She is authentic, kind and smart. A great mentor for me." —Deb Moran
"This is the best 30 day Inner Bonding course I have taken with Dr. Margaret Paul so far....The course is a shake up and move along for the whole system and I can't recommend it enough." —BPS
"I loved the course!....I am already experiencing the positive impact of higher frequency in my relationships and my ability to manifest, for which I am so very grateful."—Karen H
Come join me in this life-changing course! (Photo by Julia Caesar)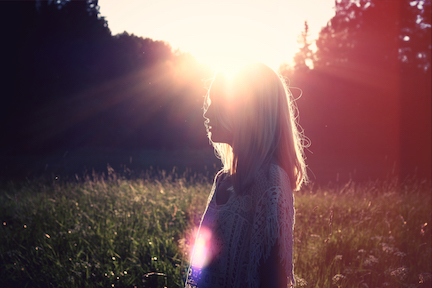 In this course - which will take only about 20 minutes a day - you're going to learn about:
The beliefs and behaviors that block you from your spiritual growth and your spiritual connection




How to raise your frequency and keep it high




How to connect with your personal source of spiritual guidance




How to move from mind dominion to soul dominion




How to learn to trust your spiritual Guidance




How to make the Law of Attraction work for you to manifest your dreams
"Dr. Paul offers the wisdom and insight of one who is deeply in touch with her higher guidance and models for her students how to adopt the practices and beliefs that will accelerate your own growth and maturity into a truly peaceful and loving adult. Taking the Frequency course is a priceless investment in your own personal growth, happiness, and well-being!" —Alissa K.
"The insights on this course are truly astonishing - like getting a much bigger flashlight for the journey of life." —M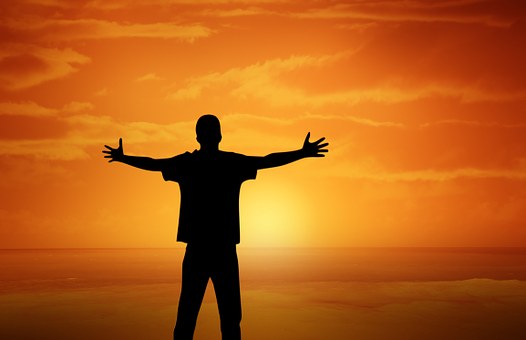 People learn in different ways. Some people learn by seeing, some by hearing, and some by reading, and some in all of these ways. You will have an opportunity to learn in all of these ways, because here is what you will be receiving in this course:
Each day, for 30 days, you will be receiving an email from me that contains an article and an action step for you to take that day. Each simple action step, which you will be able to easily integrate into your day, will gradually lead you to deeper connection with your Guidance and into your ability to manifest your dreams.
A number of times each week you will receive a 3-5 minute video or a 3-5 minute visualization that will support you in your developing your ability to connect with your Guidance and manifest your desires. I've created these videos and visualizations just for this course.
There will be a special forum that I've created just for this group. In this forum of compassionate and caring people, you will be able to share your experience and receive help from each other and from me.
In the forum you can ask your questions, and once a week we will have a live coaching call, where I will be answering your questions and helping you with your healing process.
If you can't make the call at that time, don't worry! I will be answering your questions that you asked in the forum and you will be receiving a recording of the coaching call.
"Thank you so much Dr. Paul, it was a wonderful course! I feel after the inner bonding and frequency course considerable change in my well-being and in the stability of my well-being, in relationships from all areas of my life, as well as in finding my way in different situations and taking the right decisions!" —T.
Thanks to the Frequency Course I have been able to consciously choose peace, joy and grace for my life....I recommend to anyone looking to get in touch with the infinite source of love and wisdom available to all of us!" —Denise
"I truly liked all of it! I like the fact that you share your own personal experiences. I like feeling that you genuinely care about helping people to heal and grow. I like that you teach and inspire us to find and follow our own inner guidance. I like the audios/videos and conference calls. I save everything so I can read or listen to them again." —Linda
Recommended:
Watch the 1 hour Intro Video, which is included with the program

Take the free Inner Bonding course
Our Guarantee
We will refund the cost of the course minus the cost of PayPal if you cancel within one week after the start of the course.
Space is limited! Don't delay in taking this life-changing course!
With my guidance by my side, I know I have the power to be happy, enjoy life and the skills to manage the heartbreaking feelings of life when they show up. I am so much stronger.... and am looking forward to what life has to offer to learn. Thank you." — Carolina
"For me the most outstanding lesson taken out from this course is realizing that in our minds we can not find the joy and peace we are all looking for. That it actually comes from our hearts, souls. Now, thanks to this course I can practice tuning into my heart…to feel peace. Moreover, I can start believing in my dreams as they make me feel good inside and what is best is that I don't see them so impossible as I used to." —Abeja
"Through the Frequency course I gained a deeper knowing that there is a loving force within and all around me. Thank you Margaret for your deep clarity and these wonderful healing tools." —Maria
This course has really given me tools to begin changing my life. Thank you!! —Pam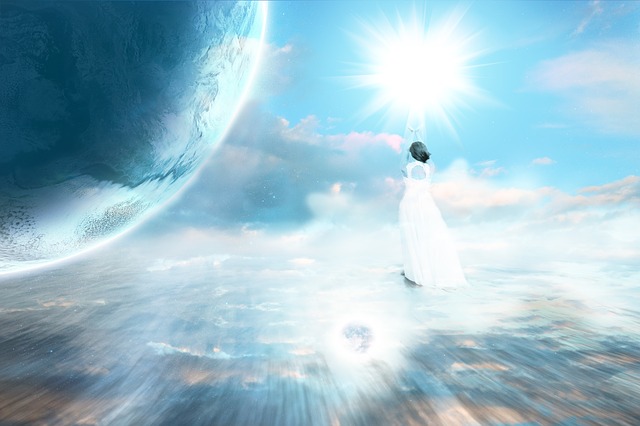 People who go to therapy spend an average of $100/session for an average of two years, spending at least a total of $2400, and many pay much more. As you can see from the testimonials, this course is, as one person said, "the most important personal growth work I've done in 30 years of study." I have kept the cost low so that many can learn to connect with their spiritual source of love and bring more love into the world, but the value of it is way beyond the cost of the program.
Come walk with me through this powerful course! I look forward to getting to know you!
The program cost is $199. You can register through PayPal - either with your PayPal account or with a credit card, or you can call our lovely assistant, Valerie, at 888-646-6372.

Daily Inspiration
Ask yourself with each choice you make today, "Would I want this announced in the newspapers?" Staying in integrity means thinking and behaving in ways you are proud of. Be vigilant about your integrity - it will move you into the light.
By Dr. Margaret Paul
"Frequency was the class I took after the 30 day Love Yourself course. So much of Inner Bonding is about a connection with your spiritual guidance and while I've always had a relationship with my Guidance I had no idea there were ways I could raise my frequency. I've always known that being in joy is clearly a higher frequency but was not conscious that there are things I can do to increase my frequency. I love learning, manifesting and using what I learn to create a life beyond what I was "programmed" to believe was my lot in life by my wounded self. I know my Guidance has wonderful plans for me and the Frequency course will allow you to use Inner Bonding in a way that increases access to your Divine destiny. I'm so grateful to Margaret Paul for dedicating her life to sharing the gifts that been given to her. Everything I've always known deep in my gut about who I am is coming full circle since discovering Inner Bonding and now that I've found the truth, I believe I have a responsibility to myself and others to share the love!"
L. Harris
"I highly recommend taking part on this 30 days Frequency course with Margaret even if you have a good connection with your Guidance. My connection with God is strong, and now is even stronger. My frequency has raised more than ever before. I am finding out new gifts that I was not aware I had, I'm a Reiki Master, intuitive Medium and highly psychic and clairvoyant. I've found that my intuition and psychic abilities has strengthened significantly during this course. Margaret has demonstrated so much love for each participant, she is highly gifted and so patient. Inner bonding is teaching to involve courage to love my inner child Meli. My passion for Inner bonding has grown and I'm highly dedicated towards my own growth and Inner Bonding. I'm starting to heal at last. With so much appreciation and Love."
Melinda Griffiths
"The Frequency Course that I recently completed was terrific. It is a great adjunct to your 30 Day Love Yourself Course that I took first. The Frequency Course goes into depth in teaching one how to access and use their Spiritual Guidance. This is a critical skill in successfully practicing InnerBonding as taught in the Love Yourself Course. Anyone who also works a 12-Step Program successfully must be able to access and surrender to his or her God/Higher Power, aka Spiritual Guidance. This is a much needed skill that many of us who work the 12 Steps struggle with for years. I would recommend both these courses to anyone working any 12-Step Program who could use some help with this skill."
GLB
I loved loved loved all three courses (Love yourself, Frequency and Loving Relationship). They gave me so much information and input, it was amazing. Every little detail was explained over and over again, and it gave my Innerbonding pratice a new depth. For sure I will go back to the emails and videos over and over again. Thank you very much for all your wisdom!
Karin Gehrig
"I loved the frequency course. It really helped me to make a stronger connection to my spiritual guidance and deepen my inner bonding practice. The daily emails were a perfect way to reinforce and remind and create the habit of connecting on a daily basis. I really looked forward to them each day." 11.14
Barbara
"Everyday, the topics of the class we so poignant, clear and in depth. The topics exemplified the many facets of connecting with my inner child and my adult self. All the information was so applicable. I feel so grateful to know how to connect with my Divine Self/Inner Guidance…all of myself. I feel more calm and capable as I practice connecting with my inner child."
Rita