Private Group Error
This page contains content that has been marked private or part of an Inner Bonding Private Interest Group.
To access private group content you must go to the group page and request membership from the owner of the private group.
Otherwise, please click the back button on your browser to continue your journey.
Or Return to the Inner Bonding Home Page.

Daily Inspiration
Today, think about softness - the softness of your smile, of your kindness and caring, of the tenderness of your touch. There is such power in softness. Today, discern the difference between softness and weakness. Weakness is allowing others to run over you and control you. Softness is the result of a powerful loving Adult standing in your truth and being unafraid to express your love.
By

Dr. Margaret Paul

Private Phone & Skype Sessions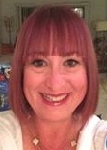 Meredith (Merry) Oislander, MS, PD
Phone & Skype sessions are available with Dr. Margaret Paul and other Inner Bonding® Facilitators.