Private Group Error
This page contains content that has been marked private or part of an Inner Bonding Private Interest Group.
To access private group content you must go to the group page and request membership from the owner of the private group.
Otherwise, please click the back button on your browser to continue your journey.
Or Return to the Inner Bonding Home Page.

Daily Inspiration
Being safe is not about controlling others and outcomes. Being safe is not about staying in the mind and figuring things out. You will feel safe when you connect with your spiritual Guidance, who has your well-being at heart at all times, and will guide you toward those actions and situations that support your safety and highest good.
By

Dr. Margaret Paul

Private Phone & Skype Sessions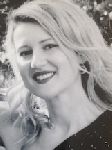 Irena Grgona
Phone & Skype sessions are available with Dr. Margaret Paul and other Inner Bonding® Facilitators.