Inner Bonding® - The Power to Heal Yourself

"Inner Bonding has helped me to evolve in my courage to love..."
Alanis Morissette
"The essential tools for achieving inner peace, joy and fulfillment."
John Gray, "Men Are from Mars...


"What if there was a single process that could solve all the issues with which we struggle?" Lindsay Wagner

"It is one thing to behold the wisdom and quite another to be able to use it. A treasure indeed." Neale Donald Walsch



"...teaches the value of stepping into a new spiritual paradigm - into love and trust of self, others, and God"Jack Canfield
Click below to learn about:
Next 5-Day Inner Bonding Intensive in Colorado with Dr. Margaret Paul - for more information about Intensives Click here. Starts June 12-16, 2019.
Passionate Purpose, Vibrant Health! A 30-Day at-home experience with Dr. Margaret Paul - to discover your passionate purpose, enhance creativity, and create a joyful, vibrantly healthy life. Starts June 26th, 2019.
New! A 30-Day at-Home Experience with Dr. Margaret Paul: Wildly, Deeply, Joyously in Love. This course can be started at any time!

New! See Dr. Margaret Paul's Webinar and Special Amazing Offer to Self-Heal Anxiety, Depression, Addictions and Relationship Problems.

Love Yourself: A 30-Day Home-Study Inner Bonding Experience with Dr. Margaret Paul, to self-heal anxiety, depression, guilt, shame, addictions and relationships. Starts August 7th, 2019.

Searching For Answers Works Only If You Find Them...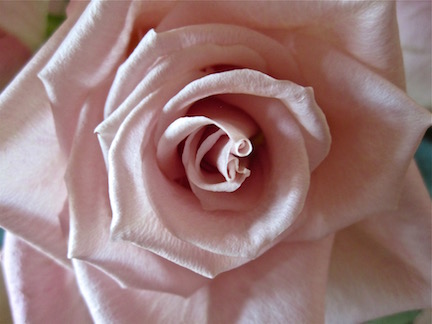 You've tried it all - the endless research, reading and doing the popular "self-help" programs, and perhaps even months or years of conventional therapy. After everything you've done to "feel good about yourself", you're still asking the same questions.
Why do I still experience feelings of unworthiness and inadequacy?

Why do I still suffer from anxiety or depression?

Why do my relationships with my spouse, partner, family, friends and colleagues continue to struggle and fail?

Why do I turn to alchohol, drugs, food, sex and other addictions to help manage my painful feelings?

Why do I still believe money, fame or approval of others is what I need to feel safe and worthy?

Why do I still feel alone, abandoned and filled with shame, guilt or self-loathing?

Stop Searching And Start Healing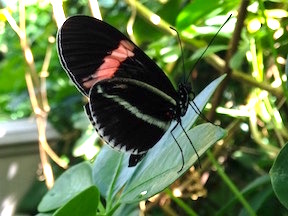 Inner Bonding is a proven six-step self-healing process that has been developed and optimized over 30 years by Dr. Margaret Paul, Ph.D. and Dr. Erika Chopich, Ph.D. It's comprehensive. It's practical. And it always works when you do it.
Inner Bonding empowers you to self-heal the root causes of anxiety, depression, addictions, failed relationships and many other problems that inhibit your personal and spiritual growth and satisfaction. It teaches you how to love yourself rather than continue to abandon yourself, how to move beyond emotional dependency and attain emotional freedom, how to heal the underlying control issues - stemming from self-abandonment - that destroy relationships, and how to maintain a strong connection with your personal source of spiritual guidance. It enables you to find and use your inner strength to live life to the fullest, reach your full potential and become all you are meant to be.
Begin Your Inner Bonding Right Now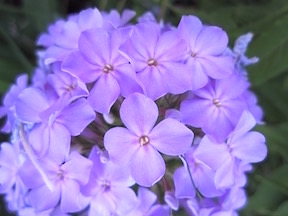 We invite you to learn more about Inner Bonding and begin your process of self-healing, and self-transformation, right now. If you are willing to invest the effort, the rewards will be life long and life changing.
The practice of Inner Bonding requires dedication and discipline. There are no shortcuts or fast tracks to healing. Just as the pursuit of a healthy lifestyle requires making healthy, but sometimes difficult choices, Inner Bonding requires an ongoing commitment to "work the process" and the determination to work through the problems you encounter.
You will not be alone in your healing journey. We offer you much compassionate support every step of the way. Dr. Margaret Paul, Dr. Erika Chopich, and other trained Inner Bonding facilitators, as well as members of the Inner Bonding community who share their personal challenges and triumphs in IB Village, are here to support and guide your healing journey.
Stop searching. Start healing. Begin your Inner Bonding, right now.
Private Phone & Skype Sessions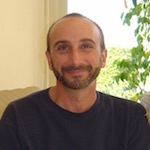 Jeff Frymer
Phone & Skype sessions are available with Dr. Margaret Paul and other Inner Bonding® Facilitators.
Free Phone Seminar
Our next free webinar-teleseminar is going to be scheduled soon.
All Times in Pacific Time

Daily Inspiration
Look for beauty everywhere - in people, in animals, in nature, in works of art and in everyday objects, environments and experiences. Allow yourself to be fully present with everything you encounter, and to feel your love and gratitude for the beauty. This opens you to oneness with God.
By

Dr. Margaret Paul


Alanis Morissette
Alanis shares the positive impact of Inner Bonding on her life in these two music videos.

Inner Bonding Related News
Inner Bonding Events
All Inner Bonding Events