Daily Inspiration
Every time we blame someone, we make them responsible for our feelings and needs, which puts us in the position of being a victim. Every time we blame someone, we dis-empower ourselves. Today, notice the tendency of your ego wounded self to blame others for your upsets.
By

Dr. Margaret Paul

Anger Management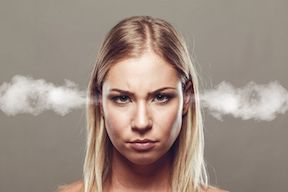 It is vitally important to know how to learn from and release painful emotions, such as anxiety and stress, depression, hurt, anger, fear, guilt, shame, jealousy, loneliness and helplessness. If you don't know how to lovingly handle your difficult emotions, then you will turn to your addictions to avoid them.
Understand the causes of anger and how to heal anger and violence through Inner Bonding.
Photo by Komposita