Relationship Advice, Love Advice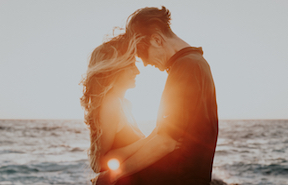 Help with your relationship problems and avoiding divorce using the Inner Bonding process. Learn to create love, intimacy, successful marriages, healthy relationships.
Photo by Christiana Rivers

Daily Inspiration
Fun and joy exist between two people when the energy is clear and flowing between them. Clear energy is the result of open, spiritually-connected hearts. Likewise, intimacy and passion in committed relationships are the result of clear, heart-centered energy. The words "I love you" mean nothing without the clear spiritual energy of the open heart.
By Dr. Margaret Paul