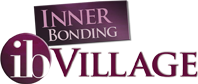 Daily Inspiration
When conflict occurs, you will learn the most if you take 100% responsibility for the conflict. Worrying about the other person's part of the conflict will get you nowhere, other than feeling like a victim. By taking 100% responsibility for the conflict, you empower yourself to see what you are doing that is not in your highest good and to change it.
By

Dr. Margaret Paul

---
Miscellaneous/ general questions
Welcome to the Miscellaneous/general questions section of Advice. This is where you can ask questions that don't fit into any other category.
The Resource that you have requested is reserved for paid Supporting Members only.
We want you! In our discussions, chat, advice column, learning center, Creative Expression and Comfort Corner! Won't you please join?
You may subscribe using the form below, or click here for a full description of the benefits of membership.