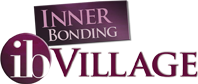 Daily Inspiration
Our wounded self - our ego - cannot discern the truth. It operates only from learned limiting beliefs. Truth comes through us from Spirit when our intent is to learn about loving ourselves and others. Today, challenge yourself to operate from truth rather than from fear.
By

Dr. Margaret Paul

---
Miscellaneous/ general questions
Welcome to the Miscellaneous/general questions section of Advice. This is where you can ask questions that don't fit into any other category.
The Resource that you have requested is reserved for paid Supporting Members only.
We want you! In our discussions, chat, advice column, learning center, Creative Expression and Comfort Corner! Won't you please join?
You may subscribe using the form below, or click here for a full description of the benefits of membership.