Daily Inspiration
Are you afraid to be seen? Are you afraid for someone to look deeply into your eyes and see your soul? Are you afraid that what they will see is nothingness? Your wounded self believes you are empty, nothing. Yet you are a great gift, a child of God, a child of Love. Your soul is love. When you discover this, you will know who you are, and you will no longer be afraid.
By

Dr. Margaret Paul

Relationship Advice, Love Advice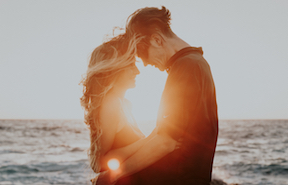 Help with your relationship problems and avoiding divorce using the Inner Bonding process. Learn to create love, intimacy, successful marriages, healthy relationships.
Photo by Christiana Rivers