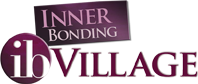 Workshop Testimonials
Testimonial
"This was so wonderful. Information and handouts were easy to understand and presented so clearly. Wonderful experience all around. Excellent and helpful. Very clear and easy to follow." Art of Living Workshop, Boone, NC, 4.18

Amy Quigley
Parkland
(856)-278-1909

amysusanquigley
@
gmail.com
---
"I continue to be amazed at the effective life changing transformative power of Inner Bonding. It is the how to live your best self. Awesome workshop! A million Thanks!" Art of Living Workshop, Boone, NC, 4.18

Anonymous
---
"Your joyful energy is motivation for me to do the work so that one day I can have what you have!" 1440 Multiversity Workshop, Santa Cruz, CA 4.18

Debbie Gilda,RN
San Diego
---
"This workshop has been magical and synchronous. I made connections with people which was exactly what my loving adult needed to do for my inner child. I also stepped in to vulnerbility and out of the wounded voile by getting up and speaking in to a microphone sharing my experience. You are both (all three) amazing and I am forever grateful for this precious oppurtunity." 1440 Multiversity Workshop, Santa Cruz, CA 4.18

Sequoia,Professional Fire Dancer
Sacramento
---
"This was my first exposure to Dr. Margaret Paul's work. This process was very unique in getting in toucch with your inner child, wounded self, and higher being. I really enjoyed working with others n the group and having the opportunity to open up and dig deep into finding the nner child I've abandoned. I was able to really understand what Margaret was wanting us to do in the exercises and I appreciated Grace and Carla's kindness and willingness to stop and really make sure that we got it. This is an amazing tool I have already started to use and am looking forward to getting to know my inner child more and more!
"I really appreciate the kindness I felt from Dr. Paul, Grace, and Carla. You all created a safe place to share this experience and I greatly appreciated all the support. Thank you!" 1440 Multiversity Workshop, Santa Cruz, CA 4.18

Samuel Thayer,President/CEO Maxijet INC./Master Landscaper INC.
Dundee

samuelthayer2011
@
gmail.com
---
"I intuitively knew this was the workshop for me. It more than met my expectations. I've never heard a facilitator take the words right out of my mouth and realize that she had gone through the exact same reactions, feelings, experiences in her relationships and not only her but all or almost all of us here at the workshop. Thank you Dr. Margaret for creating the open, safe space. I love your directness! 'Thank you.'" Art of Living, 5.18

Karen,Yoga Teacher
Lexington
---
"Inner Bonding is already a powerful tool for health and growth in my life! And its only been 2 days! Can't wait to continue this work. Dr. Margaret is wonderful - all that I've heard is true! My friend called her "a force of nature"! So true!" Kripalu, 9.17

Kimberly Zittel,LMHC
Buffalo
716-998-3170

zittelk
@
dyc.edu
---
"I thoroughly enjoyed your course! It opened up a new world for me - or a "remembering" of what I had forgotten. This course was amazing!" Art of Living, 5.18

Pamela Leach,Residential Counselor for Teens
Rockland
207-691-5415

pamleach57
@
gmail.com
---
"I came into this experience as a whim and fully ready to back out. I've been in a dark, self defeating place for a long time and didn't want to get out of it. I cried the entire way up and snuck wine and cigarettes into my room in fear I wouldn't be able to deal. After day one, I felt an immediate change - a RELEASE. This has been a life changing experience and I look forward to learning more about Inner Bonding and helping my wounded self to become a loving adult." Kripalu, 9.17

Lena Martinez,Academic Counseling
Bronx
516-375-2761

lenammar84
@
gmail.com
---
"This is a very high quality workshop. I have learned more in one weekend about how to live a loving, joyous and wonderful life than I learned in my 52 years prior. The tools and process are practical, make so much sense and will be so valuable in my life." Kripalu, 9.17

Donna Dietz,Technology Executive
Scarsdale

donna.dietz
@
outlook.com
---
"An easy way to connect with all of yourself allowing for a life of peace, fullfillment, and guidance." Kripalu, 9.17

Carol Kirkwood,Administrator
Plainville
---
"The workshop was fantastic. I learned more in the workshop than simply reading the books on my own. Being involved in the dialogue with others on the same journey was enriching. I enjoyed the pace of the workshop. There were enough breaks and downtime." Kripalu

Pamela LaTulippe,Software
Greenwich, CT 06830
617-721-8240

tulip131
@
me.com
---
"Learning about acting with intent. I think the frequent check-in with my inner child is so valuable. We used to play a lot together - less over the years, so it is time to re-engage. Sometime what I say is taken as an offense. I realize I have to check in with my inner child- am I saying this to be hip, cool? Or to be loving and sharing?" Kripalu, 9.17

Ilene,Retired
Brooklyn

ikramer614
@
yahoo.com
---
"I would love to share my experience, particularly with people with alcohol addictions. I am also doing 12 step work - this along with that will heal my wounded self." Art of Living, 5.18

Karin Small,Special Ed
Charlotte

msmonstergirl
@
hotmail.com
---
"I trust the Universe helped me get to this workshop at exactly the time in my life that I most needed it and was totally open to fully receiving it. After 10 years of a lot of personal growth work and healing (and therapy!), this weekend alone stands out far above anything as truly transformational. I will never be the same and that is all for the better!" Kripalu, 9.17

Kirsten Oxboel,Self Employed
Northampton
914-262-0769

kirstenoxboel
@
gmail.com
---
"The workshop has taught me the importance of connecting with my inner child and how to do that. I appreciate being taught how to love myself - something I have been starving to do but was not sure how."

Hope Van Der Wolk,Interior Designer
Centerville
---
I feel that this workshop was life-changing. Finally, after years of therapy and reading every book I could get my hands on, I have a tool that I can use on a daily basis that will help me grow to become the person I want to be. The process and theory behind Inner Bonding just makes complete sense to me. I feel that I can finally, FINALLY make some progress on the road to being loving and accepting of "myself and creating boundaries that are loving to me while not being controlling to others. Thank You!! Can't wait to read your books and take a class." Kripalu

Elizabeth Williamson,Teacher
Dartmouth
---
"I found some very useful concepts which are kind of new to me, with an understanding of this relationship between inner child, loving adult and wounded self. It shed a lot of light on my relationship with my adult daughter and I am looking forward to beginning to apply them."

Rachel,Physical Therapist
Miami
305-323-3645

lexica1
@
hotmail.com
---
"I walked in after learning about IB on Kripalu's website just two weeks before. I am in the second year of the end of my marriage which has involved much conflict on both sides emanating from the wounded self. I now clearly see this and look forward to practicing IB as a way to improve the relationship as we co-parent our 6 year old." Kripalu, 9.17

Kim T. ,Customer Relationship Management
Sandy Hook
---
"What a feeling to be surrounded by willing and intentional participants - made me feel not so alone in my struggle to connect to my inner child/core feelings. I felt it was okay to tear up and get emotional - a very supportive environment. AND I learned a lot about caring for my little baby (my inner child)." Kripalu, 9.17

Deborah Kramer,Goverment worker
Montreal
---
"Love Myself: If you cannot then you cannot extend love, compassion and empathy to the people close to you and to the world at large.
My eyes have been opened - thank you! I have learned that I have the wounded inner child I have to heal and take action if I want changes and to really live and love to the fullest extent." Kripalu, 9.17

Lygia D.,Physician
Queens

lygiad
@
aol.com
---
'This workshop is both practical for learning how to enjoy life everyday as me, & for showing up filled with confidence & the ability to flow in what I do & who I'm interacting with. I can see & feel how applying Inner Bonding in my life will not only benefit me, but will have a positive loving impact on others.' Kripalu Workshop, 9.15 - Lenox, MA

Maria Allen,Massage Therapist
Norwalk,CT
---
'I'm so happy that I made the decision to come to this workshop. It addresses the most fundamental issues underneath all the dynamics in relationships, self-esteem, and spiritual connection. It tells you how to do things, instead of the usual advice on what to do. Inner Bonding is a way of life that we practic every day!' Kripalu Workshop, 9.15 - Lenox, MA

Tracy
Princeton,NJ

tlhappy15
@
gmail.com
---
'I know I needed to work on myself and that I needed guidance in the best way to do that for myself. I've used many methods and modalities over the past 25 years. For me, the Inner Bonding process is a blend of all the parts of those modalities that worked for me. However they are all integated into one process that gets to the root of self love - truly loving myself.' Kripalu Workshop, 9.15 - Lenox, MA

Andrea Carta,Tech Support
Manchester,NH

acarta22
@
comcast.net
---
'Inner Bonding is my doorway to peace and essential joy. Kripalu Workshop, 9.15 - Lenox, MA

Kerry Cordero,Personal Stylist
South Orange,NJ
917)587-4587

kerry
@
the firstlookimage.com
---
My experience was one of completely letting go to new ideas and learning. I feel renewed and able to work in a new direction for myself. I have been anxious and depressed for years and now know that was my wounded self. I will care for myself daily.' Kripalu Workshop, 9.15 - Lenox, MA

Jackie Palumbo,Retired Child Care Specialist
Danubon,CT
860)774-6782

jpalumbo
@
ct.metrocast.net
---
'This workshop was transformative for me. It gave me insight into how my wounded self is operating in my life. Best of all, I learned tools to help me heal my wounded self and to finally begin to love myself.' Kripalu Workshop, 9.15 - Lenox, MA

Kris Martin,Teacher
Newmarket,NH
---
'This is my second time completing this workshop and I am so grateful for the experience and opportunity to share with others as I learned about myself.' Kripalu Workshop, 9.15 - Lenox, MA

Jennifer Martinez,Sales
New York,NY
---
'Dr. Paul created a safe & nurturing environment while offering wonderful tools about Inner Bonding & explaining in detail with clear examples of how we can lovingly take care of ourselves on every level - emotionally, physically & spiritually in order to live in peace & joy.' Kripalu Workshop, 9.15 - Lenox, MA

Deb Moran
732)458-5036

dlrossi7
@
aol.com
---
'In the beginning I arrived with my wounded self. In the end I left with my inner child. To re-find yourself is the most priceless thing you can do for yourself.' Kripalu Workshop, 9.15 - Lenox, MA

Kaeli,Teacher
Amherst,MA
413)461-5447

kaelidm1
@
gmail.com
---
'There is so much we can do to heal & grow & this workshop has introduced me to a life-changing practice that I'm grateful for.' Kripalu Workshop, 9.15 - Lenox, MA

Catherine O\'Mara-Cherubin,Paralegal
West Haven,CT
---
My experience of the Inner Bonding process has been evolving for many years, and continues to evolve. This workshop is a reminder of how wonderful we all are and how peaceful & loving our relationships can be, the relationships with ourselves & others. I truly believe Inner Bonding is a way towards World Peace & World Love. Margaret Paul was connected, loving & honest & we were all in the presence of greatness - Thank you! Anaheim Hills, CA Week-end Workshop - 2.15

Rachel Hilbert,Relationship Coach
Davis,CA
310)309-9379

rachelohilbert
@
gmail.com
---
'I have known and read the Inner Bonding books, but this experience created the pathway for me to see how I can do the work on my own. Also in the safe, trusting environment I was able to allow or be willing to learn about a core wound that I had not connected to before. Profound - Thank you!' Dr. Margaret's love & compassion is incredible. Thank you for all that you do.' Week-end workshop - Anaheim Hills, CA 2.15

Svava Brooks,Prevention Educator, Abuse Survivor Coach
San Diego,CA
619)889-6366

svava
@
educate4change.com
---
'Very enlightening. Terrific primer for long-term bonding work.' Week-end workshop - Anaheim Hills, CA 2.15

Leisa Frisk,RN
Yorba Linda,CA
---
'This workshop, and being with Dr. Margaret Paul, was life-changing! All the concepts and theories I've been learning for years were distilled into the most pivotal take-aways along with actionable steps. I feel so blessed to have been part of this experience. Dr. Paul is an example of the loving adult I aspire to be!' Week-end Workshop - Anaheim Hills, CA 2.15

Marcie Peters,America\'s Whole-Life Coach
Encinitas,CA

marcie
@
thehealthandhappinessguide.com
---
'Dr. Margaret Paul is a beautiful, spiritual being who held a grounded & safe space for people to open. I loved her down-to-earth approach, allowing each person to have their own guidance & experience. It was a great way to get reconnected with my younger self & solidify the bond.' Week-end Workshop - Anaheim Hills, CA 2.15

Robin Anderson,MFT Intern
San Diego,CA
---
'Full of insights, practical examples, interaction with others. I have known of Inner Bonding for 2 years and was eager to meet Margaret & get a better understand of the IB process. I am very glad I did. I met wonderful participants, developed new relationships - first & foremost with myself. Got clarity on some of my false beliefs. Thanks for your availability & for your stunning modeling of being a Loving Adult. Priceless to see this in action.' Weekend Workshop - Kripalu - Lenox, MA 9.14

Betsy Cashen,Nutritionist
Hudson, NY
---
'Thank you for the clarity & honesty in sharing your life experience. I could relate on so many levels. I live, in many ways, connected to my Guidance. I now have the courage & skills to live even more authentically in all areas of my life & to share my story & joy of life with people on a more consistent basis.' Weekend Workshop - Kripalu - Lenox, MA 9.14

Analesa,Artist, Singer, Spiritual Mentor
Lenox, MA
413)464-8281

analesarose
@
gmail.com
---
'Wonderful support for inner growing. Loving presence of Margaret Paul and huge experience in content and relational way to deal in a loving way with people. Helpful teaching for life.' Weekend Workshop - Kripalu - Lenox, MA 9.14

Susanne Breit,Teacher, Counselor
Frankfurt, Germany
---
'I had a great experience! I really got valuable info. on how to love & nurture myself, as well as tools for processing. I intend to continue this process and learn what I need to stay connected, receive guidance and love myself to wholeness. Thank you, Margaret.' Weekend Workshop - Kripalu - Lenox, MA 9.14

Cindy Nelson,Yoga Teacher
Cadiz, OH
330)284-1025

now.eternity
@
yahoo.com
---
Pages: 1 2 3 4 5 6 7 8 9