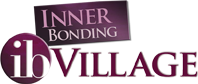 Personal Issues
Welcome to the Personal Issues section of Advice. Feel free to ask all kinds of questions that relate to you personally.
The Resource that you have requested is reserved for paid Supporting Members only.
We want you! In our discussions, chat, advice column, learning center, Creative Expression and Comfort Corner! Won't you please join?
You may subscribe using the form below, or click here for a full description of the benefits of membership.

Daily Inspiration
If you shut down your feelings to avoid pain, how can you know what is right or wrong for you? Spirit often speaks to us through our feelings, so when you protect against pain rather than open to learning about what your feelings are telling you, you are shutting out the very guidance you need to feel safe.
By

Dr. Margaret Paul