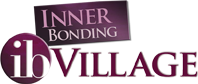 Personal Issues
Welcome to the Personal Issues section of Advice. Feel free to ask all kinds of questions that relate to you personally.
The Resource that you have requested is reserved for paid Supporting Members only.
We want you! In our discussions, chat, advice column, learning center, Creative Expression and Comfort Corner! Won't you please join?
You may subscribe using the form below, or click here for a full description of the benefits of membership.

Daily Inspiration
The more you choose to be present in the moment, the more you will experience the love, peace, joy and creativity of Spirit. To be present in the moment, you must be willing to let go of control and surrender to being guided by Spirit. Today, gently "sit" on your wounded self - the part of you who wants control, and allow the Presence of Love to move through you.
By

Dr. Margaret Paul

Loving Action
Hello Everyone! Welcome to Loving Action.


Today, consciously focus on what you want rather than what you don't want. The wounded self loves to focus on the negative while the loving adult focuses on the positive.

Comment on Focusing on What you Want
---