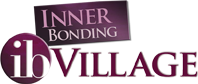 Relationships
Welcome to the Relationships section of Advice. Here you can ask about all aspects of relationships - conflict resolution, communication issues, sexuality - everything!
The Resource that you have requested is reserved for paid Supporting Members only.
We want you! In our discussions, chat, advice column, learning center, Creative Expression and Comfort Corner! Won't you please join?
You may subscribe using the form below, or click here for a full description of the benefits of membership.

Daily Inspiration
Today, seek Spirit through connection with others. It is easy to know God when sharing love with others. Open your heart to the sharing of love, and seek out those with open hearts. You will most deeply experience God not in the getting of love, but in the sharing of love.
By

Dr. Margaret