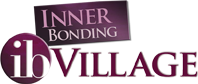 Daily Inspiration
Do you attach your value to effort or to outcome? When you attach your self-worth to outcome, then you are likely afraid of failure. When you attach your self-worth to effort, then you likely don't even think much about failure, and you see failure as just part of your learning experience. Why not let go of attaching your worth to outcomes and instead focus on the process?
By

Dr. Margaret Paul

Loving Action
Hello Everyone! Welcome to Loving Action.


It's important to not take ourselves so seriously that we can't find the humor in our humanness. Today, open to laughing at your foibles rather than judging them.

Comment on Find The Humor in Life
---
Spiritual Issues
Welcome to the Spiritual Issues section of Advice. Please feel free to ask any question about spirituality and your personal spiritual connection.
The Resource that you have requested is reserved for paid Supporting Members only.
We want you! In our discussions, chat, advice column, learning center, Creative Expression and Comfort Corner! Won't you please join?
You may subscribe using the form below, or click here for a full description of the benefits of membership.