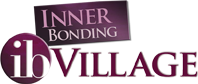 Daily Inspiration
It is easy for most of us to judge ourselves, and challenging to be in compassion for ourselves. Yet it is compassion that motivates and heals. Today, focus on having compassion for the wounded judgmental part of you, and for all of your feelings. We learn and grow with compassion, and we shut down and get stuck with judgment.
By

Dr. Margaret Paul

Loving Action
Hello Everyone! Welcome to Loving Action.


Today, notice how incredible your soul essence - your true self, your inner child - the spark of the Divine that is within you. The more you see and value your essence, the easier it is to be lo... (click to see more)
Comment on Notice the Beauty of Your Essence
---
Members
We encourage our community members to support one another. Forming relationships with other Inner Bonders is a great way to ensure that you get the most from Inner Bonding and continue your lifelong personal practice.
You can search members by:
username
name
surname
email
city
state - Use the state abbreviation
country
Just type the keyword in search area below. TIP: Member's spelling is sometimes imperfect. Partial matches are also displayed. Type the shortest string that will yield a manageable number of results. For Example, typing "ill" will produce all the Bills and Williams.
Username
Position
Location
Quote
10

Paid Members
36sladesully.

Paid Members
South Wales United Kingdom
Gratitude
4animalsfarm

Paid Members
@Jbeez

Paid Members
adra10101

Paid Members
Canada
Trying to be me.
Agape

Paid Members
Munich Germany
Aila

Paid Members
Scandinavia
"It is only with the heart that one can see rightly; what is
Albertine229

Paid Members
Alex28

Paid Members
Europe
AliceA

Paid Members
us
aliceangel

Paid Members
Claypool Indiana Kosciusko
Hello!
Alleluia

Paid Members
"There are circus tents on your fingertips...." (Mary Jean
andrejax

Paid Members
Andy192

Paid Members
Oxford United Kingdom
Open to share and learn
angelflowers

Paid Members
angelina901

Paid Members
coraopolis Pennsylvania USA
Angie777

Paid Members
Anima11

Paid Members
Annie99

Paid Members
antbobby

Paid Members
Tujunga California usa
never never never quit
ARANIBAR

Paid Members
I don't wanna wake up with my best years behind me
Archie

Paid Members
argentina22

Paid Members
U.S.
b17bill

Paid Members
babajaga

Paid Members
Tresivio - SO Italy
Sunny warmth to all of you! I am an italian AnzianaSaggia, w
Barrog17

Paid Members
bcollingdon

Paid Members
Brampton Canada
Hello. Hope everyone finds whatever they are looking for
Bee Bee

Paid Members
Cottage Grove Oregon Usa
'Attention is the rarest and purest form of generosity.'
beherenow

Paid Members
us
BellaGrace

Paid Members
bellaje

Paid Members
berkheiser1

Facilitator
Fort Wayne us
BettyLynne

Paid Members
Cedar Hills Utah
I am learning to accept responsibility for my own happiness.
bluecross

Paid Members
Boston-Mark

Paid Members
Hopkinton Massachusetts USA
bpwcalgary

Paid Members
bravegirl

Paid Members
San Francisco California
bruceif

Paid Members
South Londonderry Vermont United States
Trying to sort out my multiple inner voices.
bryanyadon@hotma

Paid Members
Utah
Burberry

Paid Members
Pages: 1 2 3 4 5 6 7 8