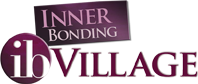 Parenting
Welcome to the Parenting section of Advice. Please feel free to ask advice on whatever parenting issue you need help with.
The Resource that you have requested is reserved for paid Supporting Members only.
We want you! In our discussions, chat, advice column, learning center, Creative Expression and Comfort Corner! Won't you please join?
You may subscribe using the form below, or click here for a full description of the benefits of membership.

Daily Inspiration
How would life be different for you if you lived in faith - faith that Spirit is always supporting your highest good, faith that your soul is immortal, faith that life on this planet is about a spiritual journey of evolving in our ability to love love? What worries would you let go of if you lived in faith that you are never alone, that Spirit is always supporting you in your highest good?
By

Dr. Margaret Paul

Loving Action
Hello Everyone! Welcome to Loving Action.


Do you sometime get discouraged that you are not healing fast enough or getting where you want to go fast enough? Don't give up! It takes devotion and persistence to get where you want to go... (click to see more)
Comment on Don't Give Up!
---