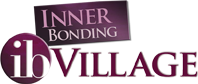 Watch the Process and Other Inner Bonding Videos for Members Only

Daily Inspiration
Notice if your focus is on caretaking others, or taking care of yourself. Does your compassion go first to others, or first to your own feelings, your own Inner Child? Only when you have compassion for yourself first will you be able to take loving care of yourself and then extend your love and compassion to others. Compassion for others without caring for yourself may be manipulative - giving to get others to take care of you.
By

Dr. Margaret Paul

Loving Action
Hello Everyone! Welcome to Loving Action.


Today, remember that we are here to love - to love ourselves and share our love with others. If you remember this, everything else will fall into place!

Comment on It's All About Love!
---