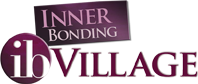 Miscellaneous/ general questions
Welcome to the Miscellaneous/general questions section of Advice. This is where you can ask questions that don't fit into any other category.
The Resource that you have requested is reserved for paid Supporting Members only.
We want you! In our discussions, chat, advice column, learning center, Creative Expression and Comfort Corner! Won't you please join?
You may subscribe using the form below, or click here for a full description of the benefits of membership.

Daily Inspiration
What is more important to you in this moment - loving yourself and sharing your love with others, or trying to have control over not getting hurt - feeling safe from being rejected, smothered, taken advantage of, and from failure or loss? Today, make love your highest priority and notice how happy you feel!
By

Dr. Margaret Paul

Loving Action
Hello Everyone! Welcome to Loving Action.


Today, notice what your essence really wants to do, but you are not doing out of fear, and heal your fear by doing what you are afraid to do. We cannot talk outselves out of fear, and if we wait... (click to see more)
Comment on Go For It!
---