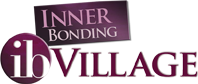 Loving Action
Hello Everyone! Welcome to the Loving Actions page.
Dr. Erika's Everything blog will remain archived below as well!
Please add your comments and experiences by clicking on the comment link.
The Resource that you have requested is reserved for paid Supporting Members only.
We want you! In our discussions, chat, advice column, learning center, Creative Expression and Comfort Corner! Won't you please join?
You may subscribe using the form below, or click here for a full description of the benefits of membership.

Daily Inspiration
Today, summon the courage to take the loving action in your own behalf. It is only when you risk taking the loving action that you will discover your joy.
By

Dr. Margaret Paul

Loving Action
Hello Everyone! Welcome to Loving Action.


Today, remember that we are here to love - to love ourselves and share our love with others. If you remember this, everything else will fall into place!

Comment on It's All About Love!
---