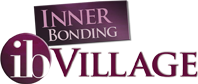 Daily Inspiration
Any time we allow someone or something to determine how we behave, we are being a victim. When we choose to be reactive rather than proactive, we are being a victim. Today, be aware that it is your own intention regarding a situation that determines how you act rather than the person or situation itself.
By

Dr.Margaret Paul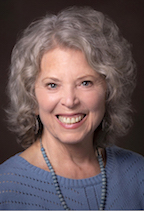 Loving Action
Hello Everyone! Welcome to Loving Action.


Consciously smile until it becomes your natural way of being. Notice how you end up feeling and how people respond to you!

Comment on Smile!
---
Members
We encourage our community members to support one another. Forming relationships with other Inner Bonders is a great way to ensure that you get the most from Inner Bonding and continue your lifelong personal practice.
You can search members by:
username
name
surname
email
city
state - Use the state abbreviation
country
Just type the keyword in search area below. TIP: Member's spelling is sometimes imperfect. Partial matches are also displayed. Type the shortest string that will yield a manageable number of results. For Example, typing "ill" will produce all the Bills and Williams.
Username
Position
Location
Quote
wolfsandfeathers

Paid Members
Windsor Canada
Hi All, I am a certified Innerbonding facilitator who ha
wolfy

Paid Members
WonderWomanette

Paid Members
Westford Massachusetts us
"The only journey is the journey within." Rainer Maria Rilke
yopedro

Paid Members
CADIZ es
Kindness is timeless
ZellasLuvie

Paid Members
Serenity,Acceptance,Courage &Wisdom
_thekylejones

Paid Members
Hey!
Pages: 1 2 3 4 5 6 7 8 9