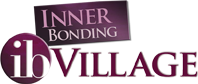 Daily Inspiration
Your emotions are a great gift, letting you know when you are on track or off track in your thinking and behavior, or when you need to attend to what is happening with a person or situation. Today, practice learning what your painful emotions are telling you, rather than avoiding them with your various addictions.
By

Dr. Margaret Paul

Loving Action
Hello Everyone! Welcome to Loving Action.


Today, instead of avoiding your painful feelings or avoiding doing things that are hard to do, welcome the hard stuff as learning opportunities and ask your guidance to help you with these chall... (click to see more)
Comment on Embracing the Hard Stuff
---
Members
We encourage our community members to support one another. Forming relationships with other Inner Bonders is a great way to ensure that you get the most from Inner Bonding and continue your lifelong personal practice.
You can search members by:
username
name
surname
email
city
state - Use the state abbreviation
country
Just type the keyword in search area below. TIP: Member's spelling is sometimes imperfect. Partial matches are also displayed. Type the shortest string that will yield a manageable number of results. For Example, typing "ill" will produce all the Bills and Williams.