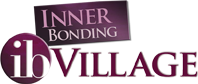 Daily Inspiration
Today, summon the courage to take the loving action in your own behalf. It is only when you risk taking the loving action that you will discover your joy.
By

Dr. Margaret Paul

Loving Action
Hello Everyone! Welcome to Loving Action.


Today, notice what your essence really wants to do, but you are not doing out of fear, and heal your fear by doing what you are afraid to do. We cannot talk outselves out of fear, and if we wait... (click to see more)
Comment on Go For It!
---