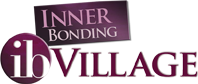 Workshop Testimonials
Testimonial
It was worthwhile, Margaret covers a lot and is committed to packing every moment with rich content. The energy is relaxed, pleasant and authentic. I personally feel very excited about it's application to my life. It has been an awakening even after years of studying Inner Bonding. I am very grateful to be here and for Margaret's commitment and generosity and who she is. April 2019

Sherry
---
This course was very powerful in getting in touch with my inner self. I am a registered nurse and have had LOTS of courses and training in my nurturing, helping profession but have never had it taught this way. The times Margaret had someone up in front to work with were Powerful. Margaret is an outstanding speaker facilitator, getting deep to the core of relationships with one's self as well as with others. She has a beautiful, caring heart! April 2019

Dorothea ,RN
California
---
It helped me understand the process more. I took the "Love Yourself" course and this workshop continued the learning. It was a more in depth experience. Rally understanding it. Dr. M. Paul answers your questions. I learned from others questions and answers. She gave examples that were relative to me. I thank Margaret for sharing her Inner Bonding process to the world. April 2019

Darlene M
California

darlene.laceym
@
live.com
---
What a wonderful workshop. Learned so much and looking forward to putting into practice. It was a pure blessing to be able to share this with my two daughters. April 2019

Carolyn,Retired Fire Fighter
Reno
---
It was the greatest gift- coming home to the most beautiful, tender part of me that I've been disconnected from. April 2019

Bob
---
It helped me understand the process more. I took the "Love Yourself" course and this workshop continued the learning. It was a more in depth experience. Really understanding it. Dr. M. Paul answers your questions. I learn from other questions and examples she gives that I could relate to me.

Jessica,Artist
California
---
My experience has been eye opening. I've learned a lot about myself during this process. I've also learned about my parents, partner and past traumas. I feel I have the information now to be able to deal with my anxiety and relationship issues in a healthy way now. Margaret, has a beautiful soul! I appreciate Margaret sharing her history, wisdom and insight on life. Thank you for creating Inner Bonding for all of us.

Joy
California
---
"This technic is friendly and can be used by anyone. Inner Bonding is teaching you all three aspects of self-care. How to be open and loving and how to ask for help." Nov 2018

Anonymous
---
"So willing to be flexible modify the workshop according to graphs dynamic. Was open and loving. I was so impressed and moved with content, sharing and process. Everything was wonderful." Nov 2018

Anonymous
---
"It was an excellent workshop. So graceful. I really appreciate having additional opportunities to attached workshop. Everything was amazing. I really appreciated your openness and honesty." Nov 2018

Anonymous
---
"Stel, thank you for your knowledge, love, compassion and excellence teaching style. It was so easy to connect and learn from you. Thank you for your authenticity and choosing this path to help others" Nov 2018

Tammy
---
"Stel is very informative, professional, loving, kind, caring, and patient. Stel knows what she is talking about. Her helper Sharon and Karen are two lovely ladies. They all made me feel safe. I feel wonderful finding my little me. I would do this again." 11/2018

Jenny
416-303-2548

jrackygirl
@
gmail.com
---
"So helpful to reconnect to spiritual guidance and a reminder to stay present and keep returning to my loving adult. You're a natural presenter." Kripalu 9.18

Peggy Wilbur,Social Worker / Hospice
MA
---
"Very cathartic for me and others. We now love the method of Inner Bonding. I know now that good results will occur by following the steps of Inner Bonding by practice. Was really really good. Obtained a lot of insight into myself. Everything was wonderful. Stel is a wonderful therapist. Sharon and Karen were very great support." 11/2018

Brian
---
"Learning how to tune into guidance and learn the truth about my beliefs has been life changing."

N Nathenson,Land Lord / Dog Walker
Hudson ,NY
---
"Dr Margaret Paul is an absolute pioneer in the world of healing difficult emotions, optimizing your life experience and moving through the world with joy. This workshop was very user friendly. Dr Paul was very hands on, did an excellent job with handling difficult questions and provided very tangible tools to apply the practice in your own daily life. The structure of this class and dynamic she created was a sacred container of trust, safety and transformation. Thank you Dr Paul. I look forward to continuing the learning and healing with you." Kripalu9.18

Mary Heaven,Acupuncturist
---
"Margaret's workshop is comprehensive and unique. It is not a simple panacea and does require time and dedication - all good things things in life that are real Require."Kripalu 9.18
---
"Amazing! The 6 step process works! I did it three time in my room. I know how to do this now. I can do this! Thank you for sharing your examples of your experience and doing sessions. It really helps to see the process in actions." Kripalu 9.18

Anna Ackroyd,Project Manage
Hartford,CT
---
"It was way above my expectations. Margaret Paul's class hopefully changed my life for the better. Though this sounds cliche, she solidified this and gave me clarity." Kripalu 9.18
---
"The course was an eye opener that you have to take care of yourself first. I have been trying to be controlling and manipulating too much and working out of the wounded self. The goal is to start taking care of the inner child which in turn should help you. - Excellent job!" Kripalu 9.18

Vincent Stage,President of Stage & Assoc.
New Jersey
6054945522

vsp
@
stageassoc.com
---
"The workshop gave me a new perspective about me as a person. Asking for guidance for a higher power and asking questions as as loving adult for my inner child. [Margaret] is an excellent speaker. Very knowledgable about her subject. I enjoyed her workshop." Kripalu 9.18

Bela,Social Worker
Wellesley ,MA
---
"Love, love, loved the workshop! Working in a small group with other was very helpful. I hope to do more book studies in Missouri in the future. Inner Bonding is a loving, healing process. So Good! I recevied the emails with great articles the I share with my recovering friends. Great food for that. So grateful a friend saw my suffering and recommended your website. Ive been able to heal my traumas and share with others" Kripalu 9.18

Linda Burns ,Retired Paralegal
Springfield,MO
417-773-6692

lburns78912
@
gmail.com
---
"It was great. I loved the work book, "coaching" sessions to see the processs in real time, and Margaret answering out questions. Thank you this is so powerful! Im grateful to have access to this process!" Kripalu 9.18
---
I came into this hoping to learn how to respond to the people I care about without anger and defensiveness. I have wonderfully discovered how I need to heal myself, and let others take their own loving actions without offence." Kripalu 9.18
---
"I really loved being able to expand on the knowledge I've gained from the books and it has been invaluable to get to learn from Dr Paul herself. Amazing and Gifted teacher!" Kripalu 9.18

Angela,Life Coach
New York,New York
9177048766

angelamwetzel
@
gmail.com
---
"This was so wonderful. Information and handouts were easy to understand and presented so clearly. Wonderful experience all around. Excellent and helpful. Very clear and easy to follow." Art of Living Workshop, Boone, NC, 4.18

Amy Quigley
Parkland
(856)-278-1909

amysusanquigley
@
gmail.com
---
"Margaret is an inspirational person that proves how powerful her teachings are just by meeting her. she is a true angel for this worl. I love how we can have a guideline (The Six Steps) that we can take with us throughout our life as a tool to become a better person in all areas." Kripalu 9.18
---
"I continue to be amazed at the effective life changing transformative power of Inner Bonding. It is the how to live your best self. Awesome workshop! A million Thanks!" Art of Living Workshop, Boone, NC, 4.18

Anonymous
---
"It exceeded my expectations, really solidified my hopes and has given me much needed direction for the rest of my life. It was absolutely Awesome. I know there is no such thing as perfect, but it was close." Kripalu 9.18

John Twoney ,Plumber
Quincy,Maine
781-844-3666

jtwoney9833
@
gmail.com
---
"Your joyful energy is motivation for me to do the work so that one day I can have what you have!" 1440 Multiversity Workshop, Santa Cruz, CA 4.18

Debbie Gilda,RN
San Diego
---
"This workshop has been magical and synchronous. I made connections with people which was exactly what my loving adult needed to do for my inner child. I also stepped in to vulnerbility and out of the wounded self by getting up and speaking in to a microphone sharing my experience. You are both (all three) amazing and I am forever grateful for this precious oppurtunity." 1440 Multiversity Workshop, Santa Cruz, CA 4.18

Sequoia,Professional Fire Dancer
Sacramento
---
"This was my first exposure to Dr. Margaret Paul's work. This process was very unique in getting in toucch with your inner child, wounded self, and higher being. I really enjoyed working with others n the group and having the opportunity to open up and dig deep into finding the nner child I've abandoned. I was able to really understand what Margaret was wanting us to do in the exercises and I appreciated Grace and Carla's kindness and willingness to stop and really make sure that we got it. This is an amazing tool I have already started to use and am looking forward to getting to know my inner child more and more! 1440 Multiversity Workshop, Santa Cruz, CA 4.18

Samuel Thayer,President/CEO Maxijet INC./Master Landscaper INC.
Dundee

samuelthayer2011
@
gmail.com
---
"I intuitively knew this was the workshop for me. It more than met my expectations. I've never heard a facilitator take the words right out of my mouth and realize that she had gone through the exact same reactions, feelings, experiences in her relationships and not only her but all or almost all of us here at the workshop. Thank you Dr. Margaret for creating the open, safe space. I love your directness! 'Thank you.'" Art of Living, 5.18

Karen,Yoga Teacher
Lexington
---
"Inner Bonding is already a powerful tool for health and growth in my life! And its only been 2 days! Can't wait to continue this work. Dr. Margaret is wonderful - all that I've heard is true! My friend called her "a force of nature"! So true!" Kripalu, 9.17

Kimberly Zittel,LMHC
Buffalo
716-998-3170

zittelk
@
dyc.edu
---
"I thoroughly enjoyed your course! It opened up a new world for me - or a "remembering" of what I had forgotten. This course was amazing!" Art of Living, 5.18

Pamela Leach,Residential Counselor for Teens
Rockland
207-691-5415

pamleach57
@
gmail.com
---
"I came into this experience as a whim and fully ready to back out. I've been in a dark, self defeating place for a long time and didn't want to get out of it. I cried the entire way up and snuck wine and cigarettes into my room in fear I wouldn't be able to deal. After day one, I felt an immediate change - a RELEASE. This has been a life changing experience and I look forward to learning more about Inner Bonding and helping my wounded self to become a loving adult." Kripalu, 9.17

Lena Martinez,Academic Counseling
Bronx
516-375-2761

lenammar84
@
gmail.com
---
"This is a very high quality workshop. I have learned more in one weekend about how to live a loving, joyous and wonderful life than I learned in my 52 years prior. The tools and process are practical, make so much sense and will be so valuable in my life." Kripalu, 9.17

Donna Dietz,Technology Executive
Scarsdale

donna.dietz
@
outlook.com
---
"An easy way to connect with all of yourself allowing for a life of peace, fullfillment, and guidance." Kripalu, 9.17

Carol Kirkwood,Administrator
Plainville
---
"The workshop was fantastic. I learned more in the workshop than simply reading the books on my own. Being involved in the dialogue with others on the same journey was enriching. I enjoyed the pace of the workshop. There were enough breaks and downtime." Kripalu

Pamela L,Software
Greenwich, CT 06830
617-721-8240

tulip131
@
me.com
---
"Learning about acting with intent. I think the frequent check-in with my inner child is so valuable. We used to play a lot together - less over the years, so it is time to re-engage. Sometime what I say is taken as an offense. I realize I have to check in with my inner child- am I saying this to be hip, cool? Or to be loving and sharing?" Kripalu, 9.17

Ilene,Retired
Brooklyn

ikramer614
@
yahoo.com
---
Pages: 1 2 3 4 5 6 7 8 9